Photo organizing software for PC
Phototheca makes it easy to view, sort, organize, edit, and share thousands of digital photos and videos on PC.
Import photos from various sources: drives, NAS, network shares, memory cards, and smartphones. Remove duplicates, tag photos with keywords, recognize and tag faces, arrange photos into albums, edit and share to Web.
Phototheca is photo editing software and has a rich tool-set of tools to improve photos and bring them to life with a new stunning look.
Ready for Windows 7/8/10/11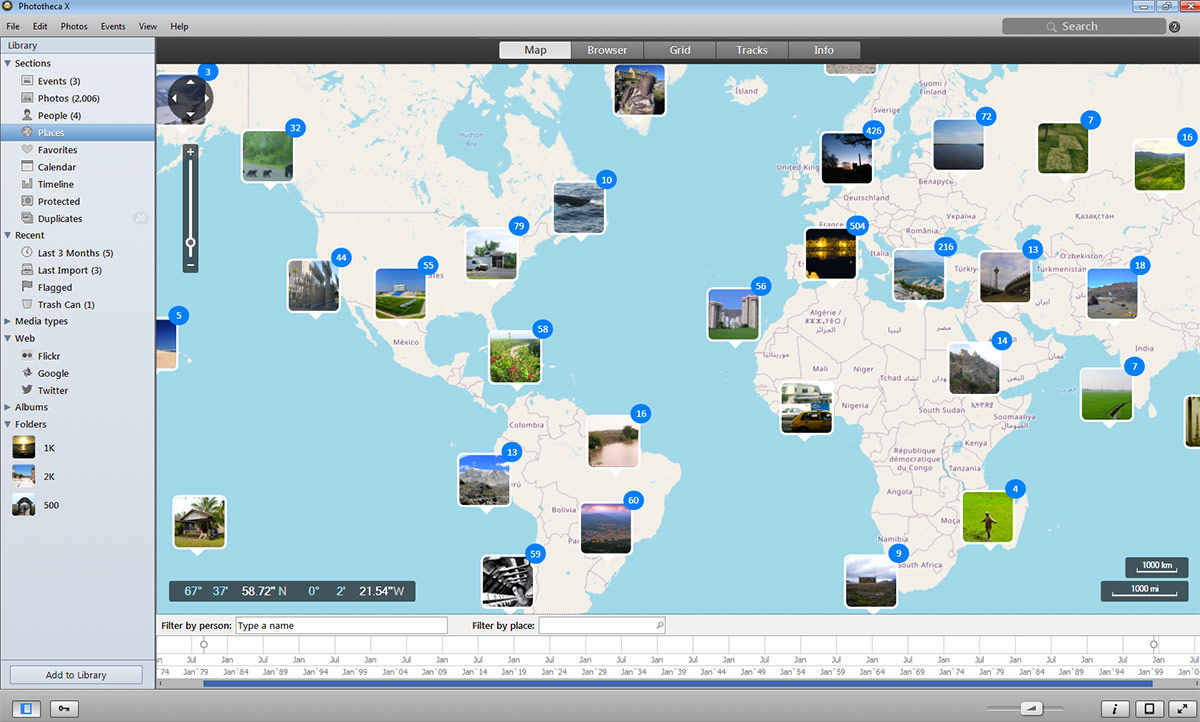 ---
Facial Recognition
Cutting-edge AI-driven faces recognition feature identifies the same person on all photos across the library and puts them in albums automatically.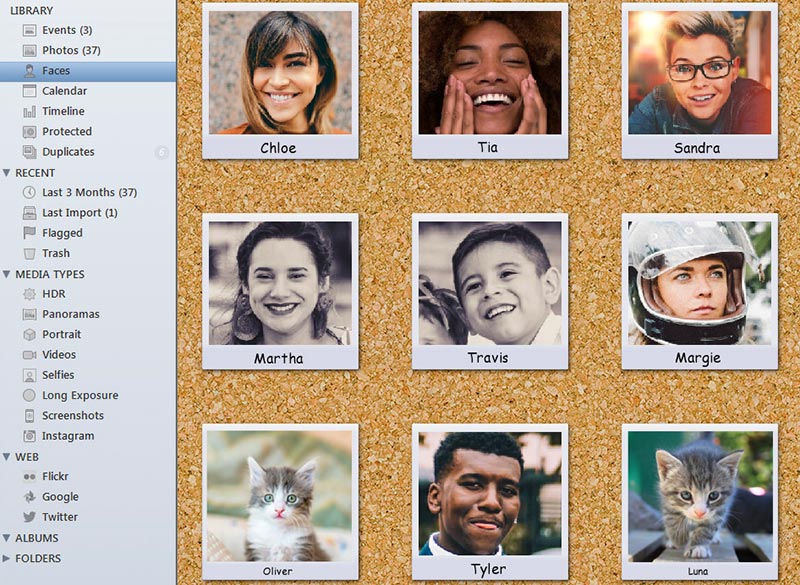 Tag photos with your beloved, even if they say meow only, and walk on four legs.
Phototheca automatically recognizes people and gathers all photos of the same person into an album with a name.
Pin all faces to a virtual corkboard and find their photos in a second.
Read more about Facial Recognition in Phototheca
---
Picasa to Phototheca Easy Switch
Did you really love Picasa and got upset when Google shut it down?
We've got you covered! Migrate from Picasa to Phototheca in a few clicks, no matter how big your photo collection is. And your photo organizational efforts will not be lost. Phototheca reads and preserves all Picasa tags, captions, people names, and face tags on import.
Apart from familiar Picasa features, you get
Duplicates removal
Upload photos to Google Photos
Smart and Live Albums
Import from iPhone
Modern file formats support
Organize and tag video files
---
Organize With Ease
Phototheca gives the most useful tool-set to organize and structure photos. Create a sophisticated, multi-level photo Library with Events, Albums, Folders, and Smart Albums
Smart Albums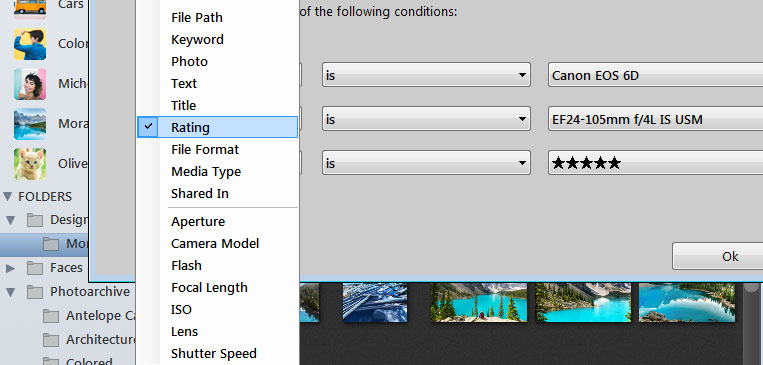 A Smart Album automatically gathers and displays photos in your Library that meet the criteria you specify.
Albums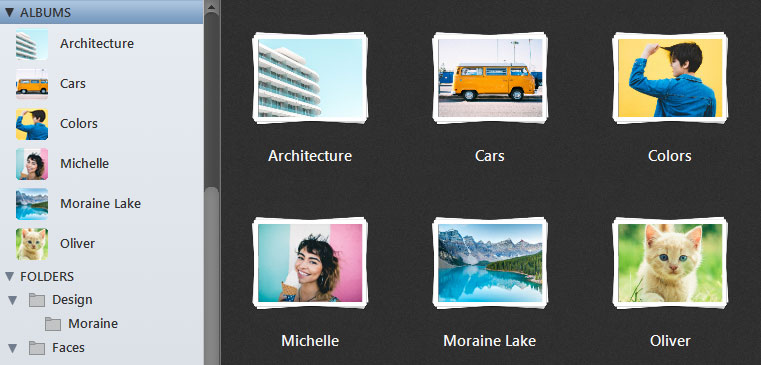 Albums are manually controlled collections of photos.
More features to organize photos
Nested Folders
Calendar and Holidays
Safe-boxes
Life Events
Auto-updated Albums
Photos Timeline
Tag your photos with keywords, people, and places where your photos were taken. Filter by camera model or date. Correct wrong timestamps on photos if the camera had the wrong date setup. Build your own photo library, refined and transparent, structured the way you like.
Change the size of thumbnails with a slider to view more or bigger thumbnails; adjust the height of the photo stripe when viewing a single photo. Launch instant search for photos by keywords with the Keywords panel. Travel in time across your photo library with amazing Calendar and Timeline features.
---
Keywords and Search
Tag photos and videos with keywords. Find photos in a second with the Search feature
Keywords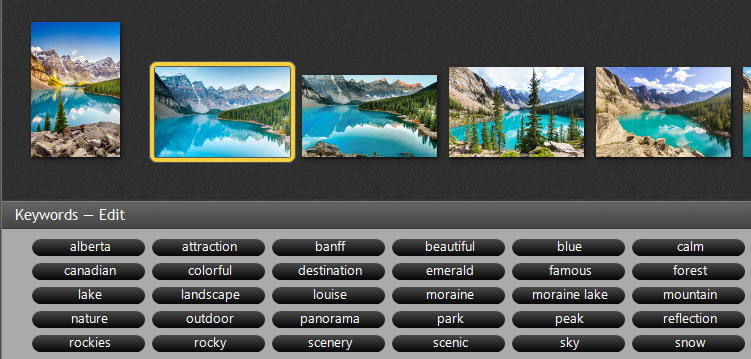 Tag photos with keywords. Add, replace, and remove keywords in a batch. Instant search by a keyword.
Search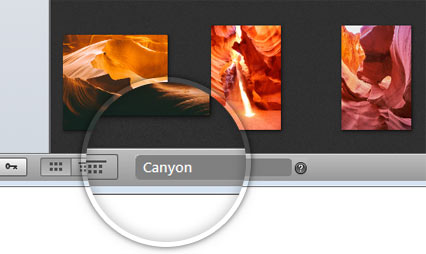 Smart Search™ feature searches over titles, keywords, names, dates, ratings, years, and weekdays. It supports fuzzy search and sophisticated logical operators.
More features to work with metadata
Rate Photos
Photo Descriptions
Fix Time-stamps
Camera Metadata
It's difficult to imagine a photo editing software for a PC without tools to work with keywords.
Phototheca gives a comprehensive toolbox to work with keywords of images. View, search, change and delete keywords with a confusion-free interface. Correct the wrong timestamps of photos, change descriptions, and rate photos.
Phototheca provides batch processing for metadata change tasks and can update the keywords of thousands of images with a single click.
---
Duplicates Detection
Reclaim your PC's storage. Find and remove all duplicates in a minute.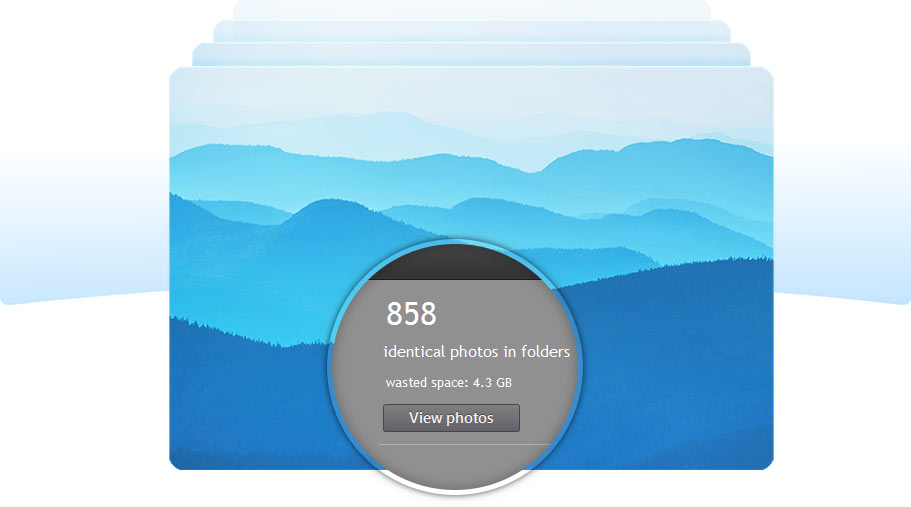 Your photos matter. Their copies don't.
Duplicates detection and removal feature spots copies of image files and gives a way to see where all duplicates are located and delete them all.
How often do you end up having multiple copies of the same photos in different folders on your disk, no longer being sure where things are?
This is the feature that every picture organizing software should have out of the box.
Let Phototheca find duplicates for you! Just import all your folders containing photos, and if duplicates exist, the duplicated item will appear in the Library so that you can check what photos are duplicated and where the copies are located.
---
Built-in Photo Editor
Edit photos and perfect your best shots with editing tools.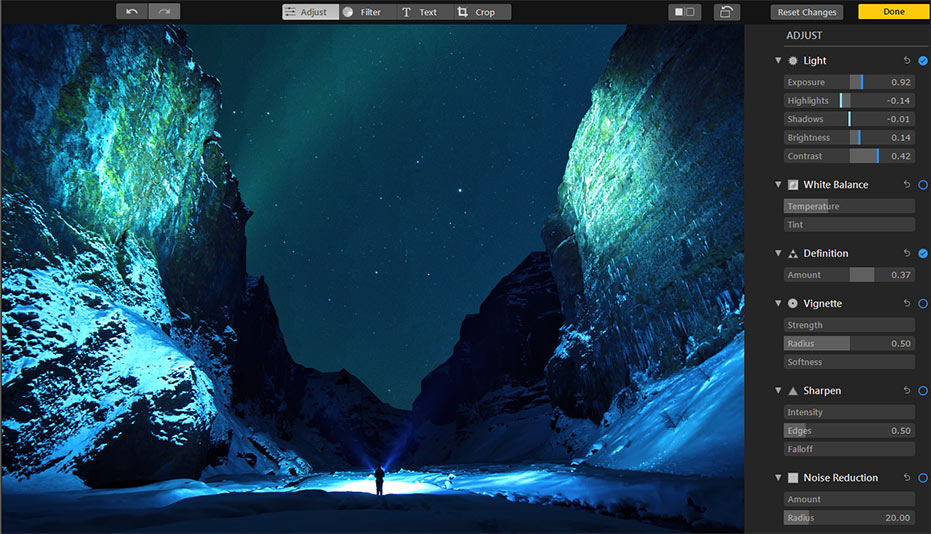 Image Editing Features
White Balance
Noise Reduction
---
Striking Filter Effects
Apply high-quality photo filters and get the unique look of photos
56 filters are available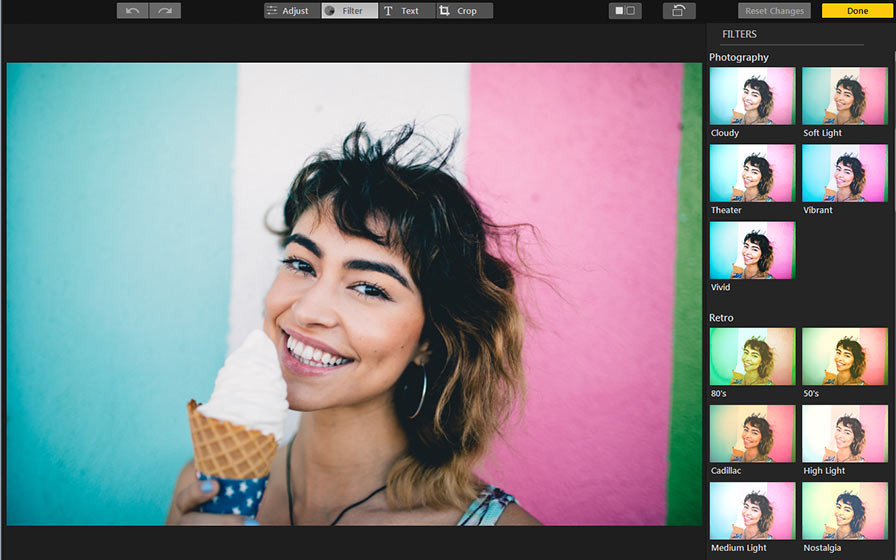 To keep Phototheca a simple photo editing software, we packed the software with a bunch of built-in photo filters. With just a click, you can apply one of 56 high-quality photo filters to your photos and get a unique and outstanding look without extra effort. In addition to traditional photo filters, Phototheca includes few extravagant filters that can give a dramatic or unusual look to photos as well.
---
iPhone Compatible
Import photos from the iPhone with a click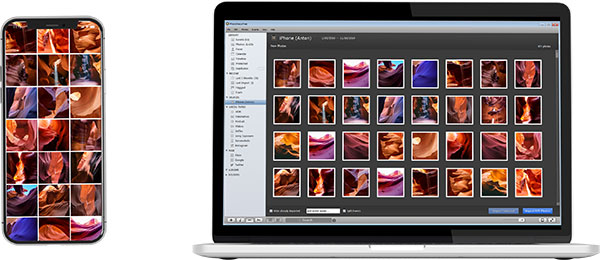 Native support for iPhone media types
Phototheca is the ultimate software solution to simplify the management of digital assets – photos and videos. Whether you're a casual picture taker or professional at digital photography, Phototheca offers a plethora of features including photo editing tools, password-protected safe-boxes, metadata support, instant search, and much more.
Download Phototheca — photo management software for Windows
Ready for Windows 7/8/10